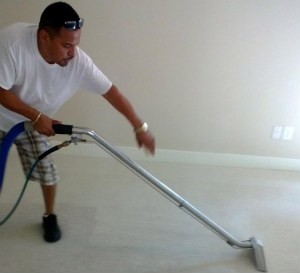 Need an honest and established carpet cleaning provider in London? Congratulations! You just found the solution to all your carpet-related problems. We are a respected company with a long-standing reputation of providing nothing but exceptional carpet cleaning at very reasonable and budget-friendly rates.
We all know how easy it is to stain our carpets. Unfortunately, it is far from easy to clean them. A dirty, stained carpet can ruin the whole interior, not to mention all health complications it might lead to. Our team of elite professional cleaners will quickly and efficiently restore your carpet to its original store condition using nothing but safe and non-toxic detergents and the most advanced equipment. We would love to show you that you do not need to throw away your carpet and replace it with a new one. Save all the money and effort for now and get in touch with us for a fresh and gleaming carpet!
Carpet cleaning is without question a mean feat. That's why we arrive at your home fully prepared and equipped to evaluate the condition of your carpet for free. We fix a price that remains the same and never charge extra for our specialised cleaning detergents.
When stains are concerned, it is of crucial importance to identify them correctly as each type of stain demands a different approach. Our cleaners always begin with stain identification and a pre-test on an isolated and inconspicuous section of the carpet to avoid damaging it. Our technicians are extremely experienced and they know exactly how to treat certain types of carpets and the different stains that might occur on them. Each material requires a different technique. We come fully equipped and once we figure out the type of carpet that you have, we know exactly how to treat it in order to provide excellent results.
Carpet Cleaning London At Its Best
| | |
| --- | --- |
| End of Tenancy Cleaning | Prices |
| Landing Carpet | from £4 |
| Bedroom Carpet | from £23 |
| Livingroom Carpet | from £26 |
| Sofa- Two Seat | from £30 |
| Upholstered Armchair | from £18 |
Minimum call out charge of £48.
We take great pride in the carpet cleaning service we provide throughout London. Our drive and passion always lead to impressive results. We pay close attention to our customers' needs and requirements and constantly aim at exceeding their expectations. What's more –we always succeed in that!
Here are the steps that we take in the Carpet Cleaning Service:
First, we come over and we evaluate the condition of your carpet as well as the type of material it is made of. This helps us choose the best technique and detergents in order to leave it spotless and not cause any damage to it.
After we choose the right approach for your particular carpet, we vacuum it, removing all dirt particles and dust from it.
If any heavy/stubborn stains are found on the carpet, a stronger cleaning agent is used on the damaged areas. This way we make sure all stained areas will be properly cleaned and no signs of dirt will be left on your carpeted surfaces.
We use a powerful steam cleaning technique to extract all dirt and stains from your carpets. This ensures 100% that your carpets are left spotless, disinfected and fresh-looking.
We extract up to 95% of the moisture left in your carpet, speeding up the drying process.
Depending on the type of carpet that you have, we might use a dry cleaning method. This is a gentler type of cleaning, used for more delicate fabrics and not so heavily-stained surfaces.
Using the dry cleaning method, after vacuuming, the carpet is being treated with a dry-cleaning solution. This chemical breaks down the oily residue on the carpet. Since oil is what makes dirt stick to carpet fibers, removing it helps with the cleaning process of the soiling. Cotton pads are immersed in hot water and placed under a rotary machine. This machine spins the pads, releasing dirt from the carpet. Depending on the condition of your carpet, the pads might have to be changed during this process.
The dry cleaning technique is as efficient in removing dirt and gives you faster results since you do not have to wait for your carpets to dry.
Rest assured both techniques are very quick and efficient. Many carpet cleaners use excess water in the process, so when they live, your carpet is literally soaking wet and it takes days for it to dry. Not us! Our innovative equipment allows us to employ a minimum amount of water in the cleaning process for quick drying time.
We also provide Steam and Dry Cleaning services for all upholstery found in your home and office. Since it is as easy to stain upholstery, we want to help you get it back to its proper condition, leaving your home fresh, clean and disinfected.
Count on us for: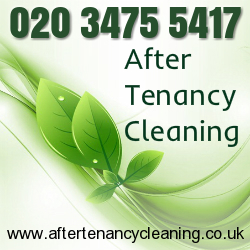 Punctuality, integrity and proficiency
Friendly customer service
Budget-friendly rates
Free estimates
Monday to Sunday service
Customer support
Honest, hard-working and certified cleaners
The best equipment and green products out there
We are positive the carpet cleaning service we provide in London will fully satisfy you. Contact us on the phone now and you get a free quotation!
Here are some recommendations from our Carpet Cleaning technicians on how to keep your carpets and upholstery clean and prolong their life.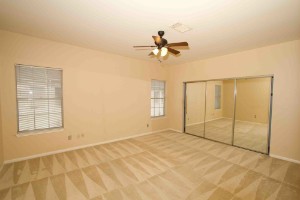 Vacuum them weekly – removing dust and hard soiling regularly will prevent dirt from building up on your carpets and upholstery. This will keep your home healthier and nice looking since it will decrease the chances of health issues developing. Your carpets and upholstery will smell better and it will prolong the life of their surface.
Do not attempt using any chemicals and products on your own – We run all those tests prior to treating your carpets or upholstery precisely because it is very important to be familiar with the type of materials and fabrics you are working with. Using the wrong detergent can damage your carpet or upholstery forever.
Whenever a spillage of any kind occurs, dab it with a wet cloth instead of rubbing it in. This will prevent the stain from spreading further, causing more damage to the surface of your carpet or upholstery. If you get some heavy staining, we suggest you call us right away. If you start the cleaning process sooner, you decrease the chances of permanently staining your carpet.