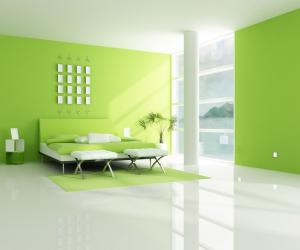 We offer End of Tenancy service for London and nearby areas. Our cleaners are some of the best professionals available in the industry at this moment. Our service is the most advanced one and with the help of the latest techniques and methods we have designed the most successful cleaning program. Our cleaners are well trained and highly experienced, able to handle any kind of cleaning assignments.
We understand that you already have your hands full with packing and relocating so deep cleaning your flat is far from tempting. This is why we offer you our professional help. We believe that moving out of your previously rented accommodation should not be such a stressful experience. This is the exact reason why we provide this premium End of Tenancy service. Call us straight away and allow us to take this burden off your shoulders.
We provide the fastest End of Tenancy support service, which means that while you are busy packing and moving out we will take care of the tedious part of it, i.e. cleaning the premises. We ensure that you leave your rented accommodation in a prim and proper condition. Nowadays, most landlords do require professional cleaning to be done once you move out. This is because property owners are particularly concerned about the sanitation of the rented area since they have to keep it well maintained for new tenants. Unkempt premises can bring you bad or below average referral and non-refunding of your deposit.
Our service includes flawless cleaning of the most difficult parts of the house namely the kitchen and bathroom. No matter how particular you have been over the years, these areas tend to get dirty. Kitchen, particularly the cooking area, is highly greased and ruined by stains. We use cleaning agents that target the stubborn stains and remove them in just a few minutes. We wash, polish and mop the entire space; at the end of the cleaning program you will observe a noticeable change.
Bathrooms are also notorious and we pay special attention to all bathroom fittings – we scrub, clean and sanitize the toilet and its seat, sink, taps, shower and tiles until they shine. We clean dust, vacuum clean, mop and polish every hard and soft surface of the property. We will clean the carpeted floor with a powerful vacuum cleaner, using shampoos and cleaning solutions.
one of the cleaning products used during the process are harsh in nature; each and every detergent used by us belongs to reputed brands of the cleaning industry.
| | |
| --- | --- |
| End of Tenancy Cleaning | Prices |
| Studio Flat | from £79 |
| One Bedroom Property | from £137 |
| Two Bedroom Property | from £159 |
| Three Bedroom Property | from £181 |
Here is a list of all areas included in our End of Tenancy Service:
Kitchen
Sink and taps

– washed and disinfected
Limescale removed and surface polished where required

Stove top

– washed and all grease removed
All work surfaces will be degreased and polished

Counter top

– washed, polished and disinfected
All stains will be treated with cleaning solutions, leaving the surface spotless

Tiled surfaces

– cleaned, polished and disinfected
All stains, grease and built up dirt will be removed
All kitchen appliances cleaned externally
We provide special internal deep cleaning of ovens

Shelves and cupboards

– cleaned and disinfected
Old food and rubbish will be disposed of

Table and all surfaces

– cleaned and polished

Floors

– vacuumed and mopped
Bathroom
Sink and taps

– washed and disinfected
Descaling agent will be used

Shower taps, head and hose

– washed and disinfected
Descaled, dried and polished

Toilet and seat

– cleaned, disinfected
All stains and limescale will be removed

All tiled surfaces

– Polished and disinfected
Washed with special agent, dried and polished

Bath tub/ Jacuzzi

– cleaned and disinfected
Descaled and polished, drain cleaned

Mirrors

– cleaned
Shower cabin and all glass surfaces will also be cleaned

Floors

– vacuumed and mopped

Drain

– cleaned and hairs removed
Bedroom and Living Room
Floors and upholstery

– vacuumed
Under furniture and upholstery cushions as well

Hard floors

– mopped
Cleaning solution used to remove all stains, dirt and grease

All surfaces

– dusted, cleaned and polished
All rubbish removed, spots and stains cleaned with cleaning detergents

Mirrors and windows

– cleaned
We clean all your windows internally

Doors and door knobs/handles

Dusted, cleaned with special agents and disinfected

Light switches

– disinfected

All lampshades and decoration objects

– dusted and cleaned
We Cover the Below Areas in London
Why Choose Us: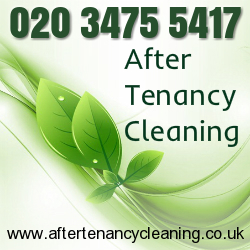 We have been on the market for several years now, gaining experience and improving every aspect of our work. We have learned what is best for all our customers and how to reach flawless results every time. Our journey has been truly amazing and we have set new standards in the cleaning industry. Our comprehensive cleaning service has been designed to take care of all the cleaning worries of the tenants. We offer highly inclusive programs at very affordable prices. Call us to get all the details of our services.
Do not hesitate to call our office any time. Our office assistants will help you find out more about all the services we provide and answer any questions you might have about future projects. We would be happy to help you reach the desired quality of your property.
Our staff is very experienced and qualified to provide best results.
We use only top-quality cleaning products and equipment.
We cover all areas of London so you don't have to worry about transportation.
We are fully insured and all services we offer are 100% guaranteed.